Constantin Jehn Nominated for Prestigious Luise Prell Prize 2023 for Thesis Completed at AIBE's Lab!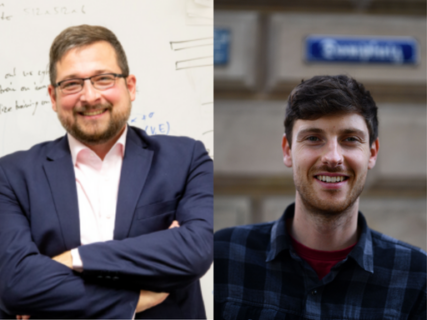 We are delighted to announce that Constantin Jehn, a promising young researcher who conducted his groundbreaking thesis in Prof. Bernhard Kainz's laboratory at AIBE, has been nominated for the esteemed Luise Prell Prize 2023.
Constantin's thesis, titled " Learnable Slice-to-volume Reconstruction for Motion Compensation in Fetal Magnetic Resonance Imaging" presents a framework for motion-corrected 3D MRI volume reconstruction of the brain, addressing challenges of motion artifacts and long runtimes, utilizing an end-to-end learnable approach with a hybrid architecture, and evaluating the results quantitatively and qualitatively.
We invite everyone to explore Constantin's remarkable findings, which have been published in a paper available at [this link].
We extend our warmest congratulations to Constantin Jehn on this well-deserved nomination for the Luise Prell Prize 2023. His success highlights not only his own accomplishments but also the cutting-edge research conducted at AIBE's laboratories. We are immensely proud to have Constantin as part of our research community and eagerly anticipate his continued contributions to the fields of artificial intelligence and biomedical engineering here at AIBE.