"Grasp Again": A Noteworthy Participant in the 'Workshop of Change' Event at Medical Valley Center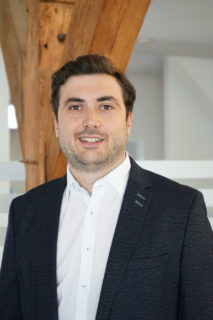 As part of the "Workshop of Change" event series, Federal President Dr. Frank-Walter Steinmeier recently visited the Medical Valley Center Erlangen innovation hub. The visit featured presentations from five healthcare sector teams, including the notable "Grasp Again," a startup stemming from the research endeavors of a FAU team, led by Prof. Dr. Alessandro Del Vecchio of AIBE.
Seeking insights into the keys to successful healthcare transformation, Federal President Steinmeier visited the Medical Valley EMN e. V. in Erlangen. The event facilitated direct interactions and information gathering, emphasizing the significant contributions of the region's diverse companies to innovative healthcare solutions.
Grasp Again: FAU Research Team
The Grasp Again team's outstanding efforts were acknowledged with the prestigious Medical Valley Award earlier this year—a recognition accompanied by a substantial 500,000 euros. This award is designed to bolster research teams at Bavarian universities in translating their innovative ideas into tangible projects. Prof. Del Vecchio's team is at the forefront of pioneering research aiming to restore hand function in individuals with neuromuscular limitations.
Their approach involves a focus on developing a non-invasive brain-machine interface and mechatronics. Grasp Again's commitment to advancing healthcare through cutting-edge technology aligns seamlessly with the ethos of the "Workshop of Change" event series, showcasing the transformative impact that research and innovation can have on the future of healthcare.
For those seeking more information, follow this link.
Prof. Del Vecchio can also be reached at alessandro.del.vecchio@fau.de for further inquiries.